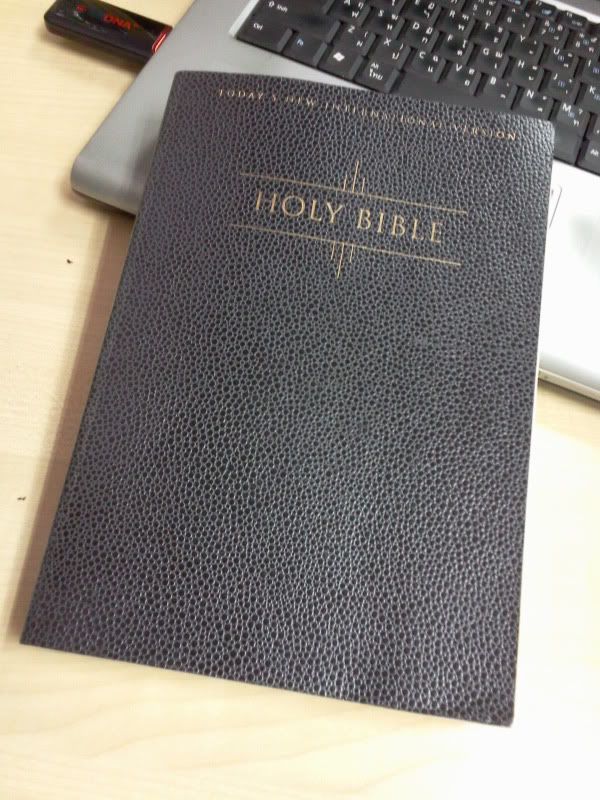 The
Bible
I found in the house of a nurse who passed away suddenly during midnight
I have never memorized the sequence of books in the Bible (there are songs to help you in that!). After reading it for years, I remembered some of them, mostly the major books like the Torah, Isaiah, Psalms, because they are thick and easy to find. However, there are some which I couldn't remember, like the minor prophets and Paul's Epistles. If you asked me to recite the book titles in sequence, I won't be able to do it. I even devised acronyms for thee books but I still couldn't remember the sequence.
However, I've never had any problem finding those books, even if they consist of just a few pages sandwiched between much longer major books. Whenever I flipped through my Bible, there was always an invisible Hand guiding me. I just needed to open the Bible and follow the lead of that Hand. It just took a short while before I found that book. Frequently I found them in just one try. This didn't just happen when I used my own Bible; it's the same with other Bibles.
I'm not sure when did the Hand start to guide me. I only realized it one day when I was looking for Bible verses from minor prophets. That was almost a decade back, when I was still in college. I thought it was just a coincidence so I tried flipping to other books that I wasn't familiar with. And I found them easily!
I "tested" that Hand many times after that realization. It's still the same; I could find any book and any even though I don't know where exactly it was.
Amazing right? I thank God for His hand! :)