My Place is an old folks home not far from the church. The ICS went there last Saturday afternoon. We sang a number of Christmas songs, and then gave out oranges and apples to the old folks. This was our second time caroling at My Place.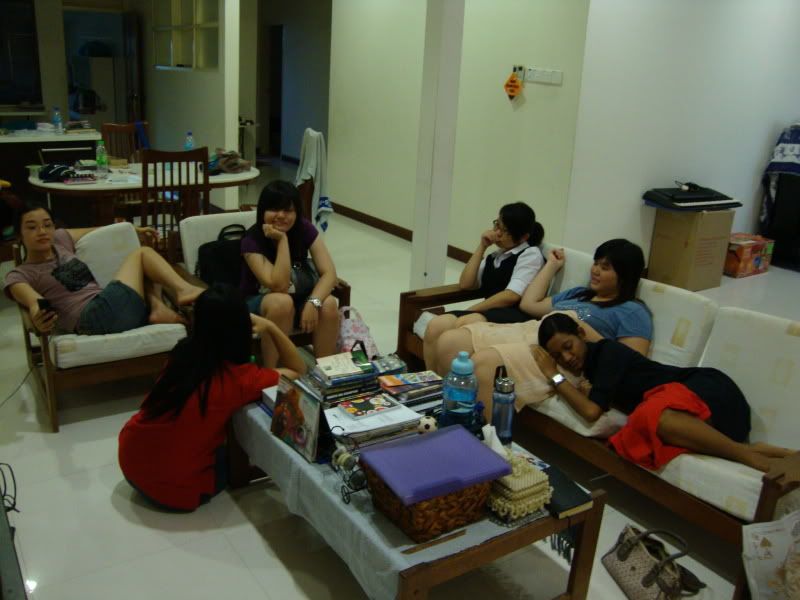 The girls relaxing at our house before going to the old folks home.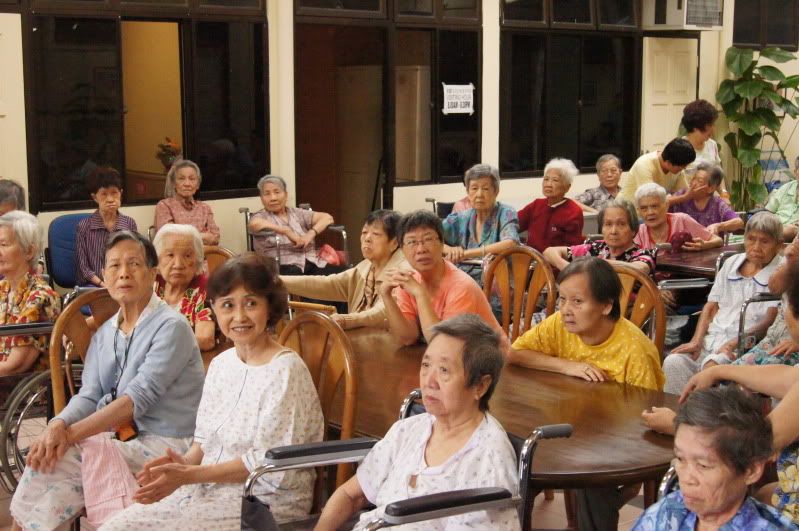 The old folks
Ready to sing!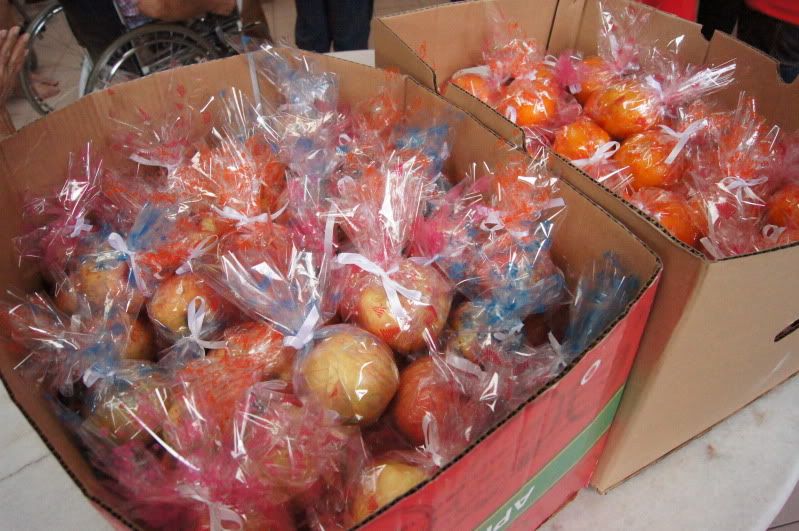 Oranges & apples for the old folks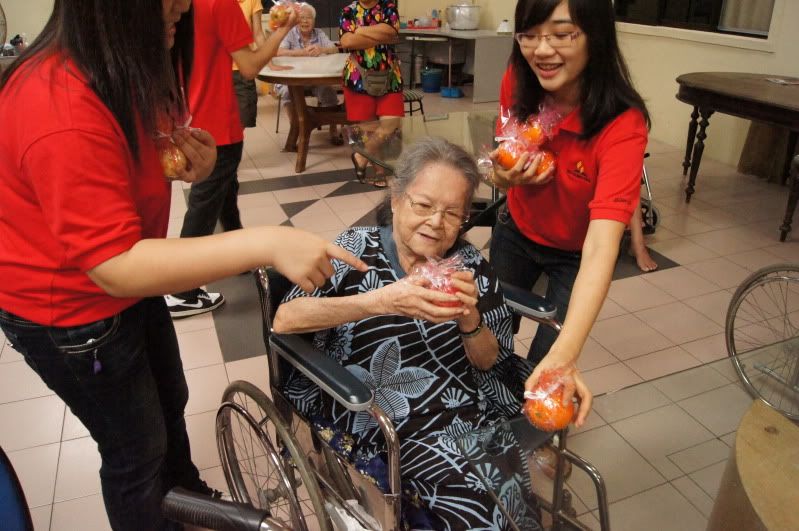 Giving out gifts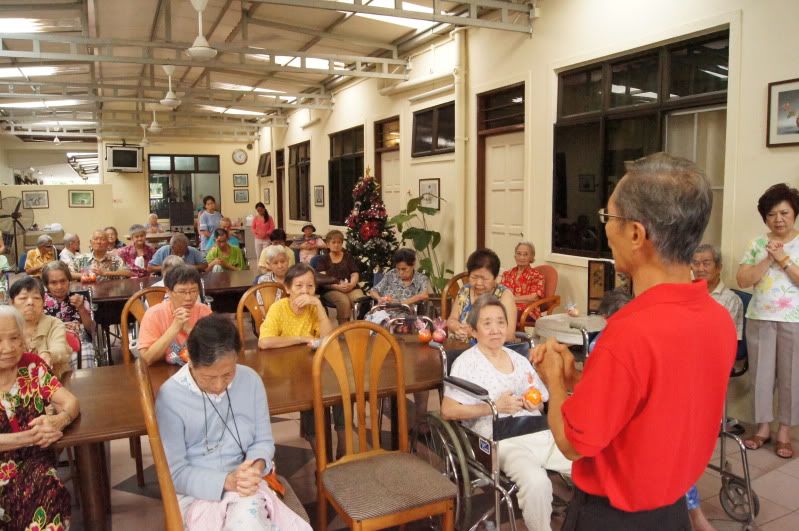 Pr. Andrew Hau leading a prayer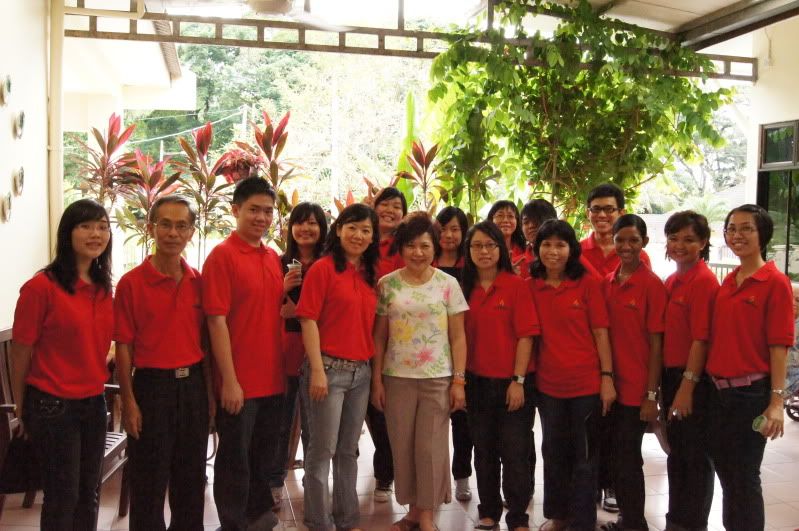 With the owner of My Place
Pr.WS giving instructions about the next program

The red T-shirt is our "casual" uniform.
The woman in the middle is Mrs. Choo, a church member. She got a stroke last year and recovered quite well. She has gained weight and her hair is not as gray as before. She was delighted to see us.
It just felt so good to these old folks smiling and clapping their hands while we were singing. I wonder how it is like to stay in place where you can see people pass away now and then.
Recently another church member who also stayed in My Place had passed away. She had no children & no relatives to mourn for her. When we got the news that she passed away, my husband and I went to the place to arrange for her funeral. It was 11.30p.m., an hour after her death, and she was lying there, pale and cold. When she was still alive, she was senile and had no memory of anyone except a few church members. We visited her many times and she never recognized us.
Sometimes I wonder, will this also happen to me when I get old? Will my memory slowly slip away from me? Will I die in an old folks home (I hope not!)? Visiting old folks home always makes my heart heavy. I think I better stop here, so that I won't ruin the happy mood of Christmas. :-)