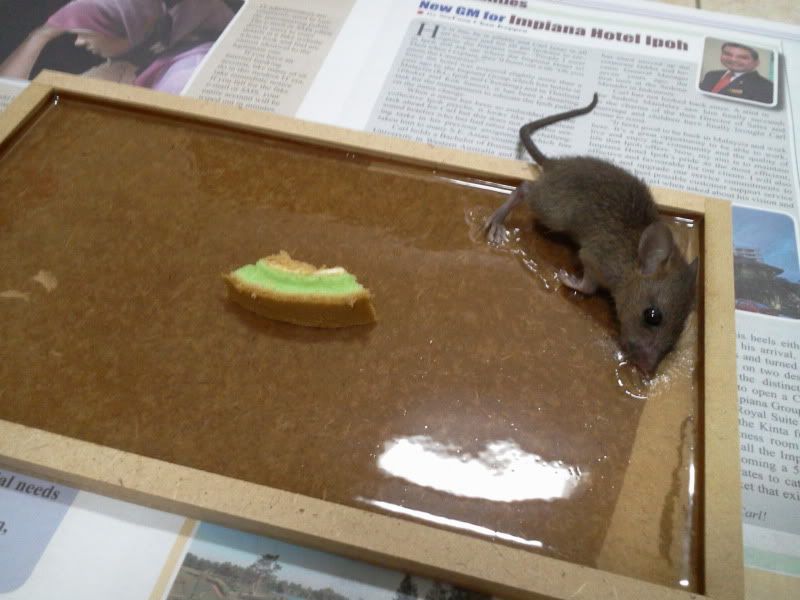 Finally we caught this mouse (we named it
Ratatouille
)! It's been scuttling around and rummaging for food in the house for a few days. Yesterday evening Pr.WS locked it in the kitchen and we went to Tesco to buy this: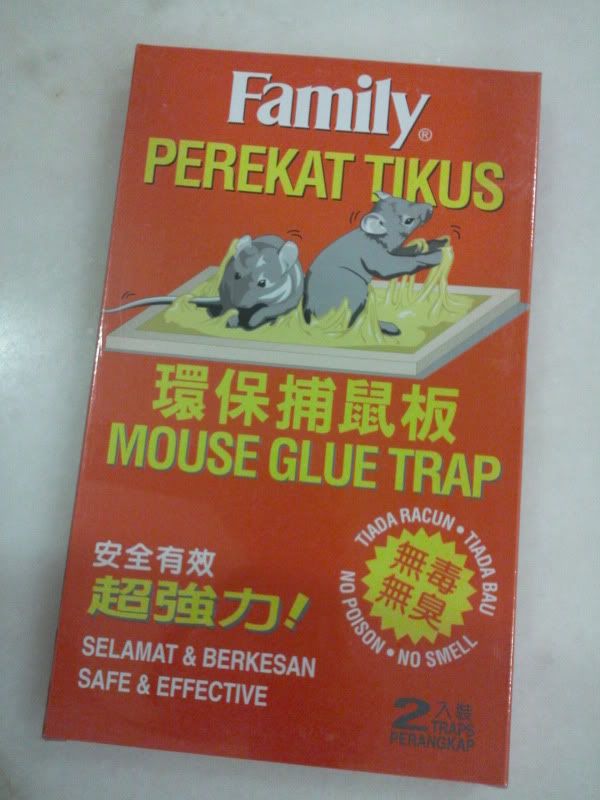 (It should be Pelekat Tikus [pelekat = glue in Malay])
Pr.WS placed a little piece of cake in the middle of the trap and left it in the kitchen. The mouse was glued after about 10 minutes (it must be very hungry). When Pr.WS open the kitchen door, it was screeching and struggling very hard. The more it tried to moved away, the more parts of its body were glued. We put the trap + mouse + cake into a plastic bag and drove to a nearby rubbish bin to dispose of it.
Now I can have a worry-free Sabbath!