Saw this last week while going home. Managed to snap a photo of it while Pr.WS drove by (not an easy task!). It's a yellow Alza (a local-made MPV) used by Shell to promote the latest FuelSave95. According to its
official website
, it can help you to save about 1 liter per tank. Do you believe it?
JIMAT 1 LITER = Save 1 liter
A look at the little trailer...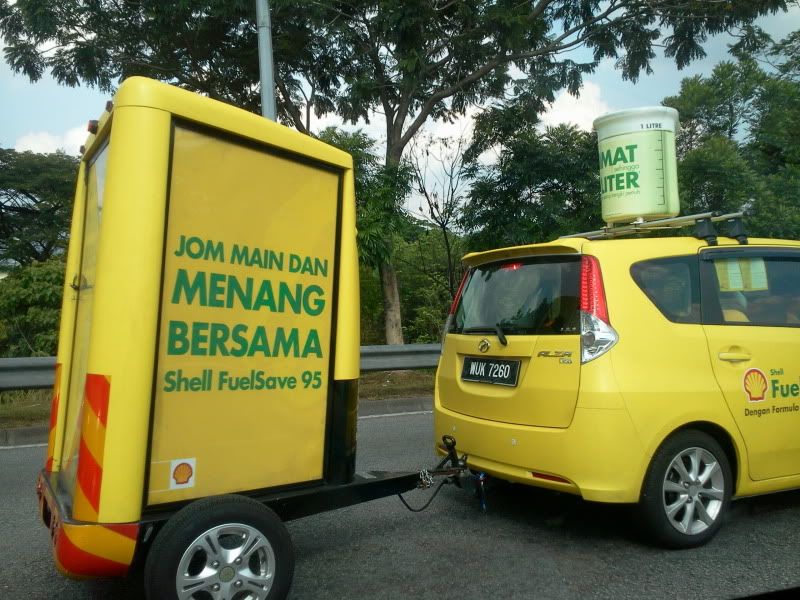 JOM MAIN DAN MENANG BERSAMA = Come and play and win together.
Quite a number of drivers slowed down to take a look at the Alza. This definitely is an efficient way of promotion. Who'll fail to notice it?