Pr.WS & I bought 10 jars of cookies from Healthy Concept, an organic shop owned an English church member (
wholewheat bread
is also available there). Got them yesterday.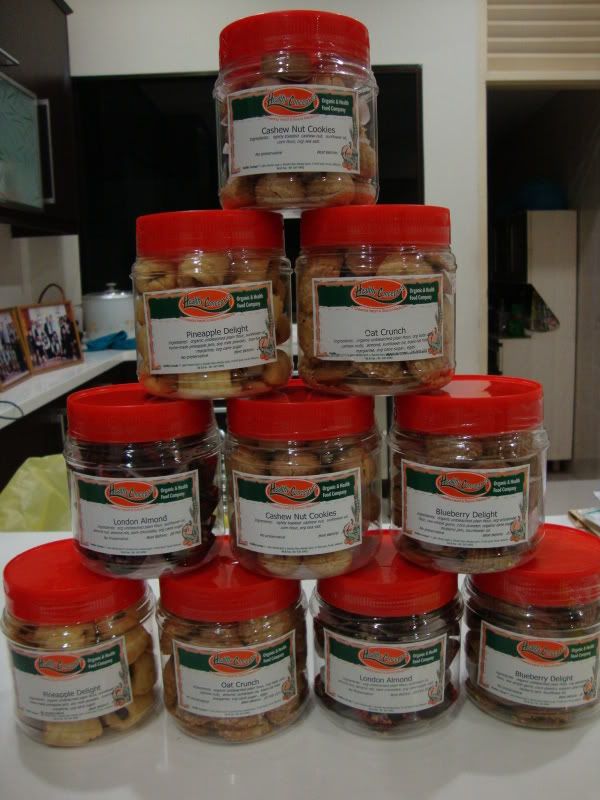 These cookies are made from organic ingredients & they are not very sweet (very suitable for old folks). Going to give half of them to Pr.WS' parents. My dad is coming to Ipoh to visit us so we will leave it to him to eat whatever cookies he wants.
A closer look: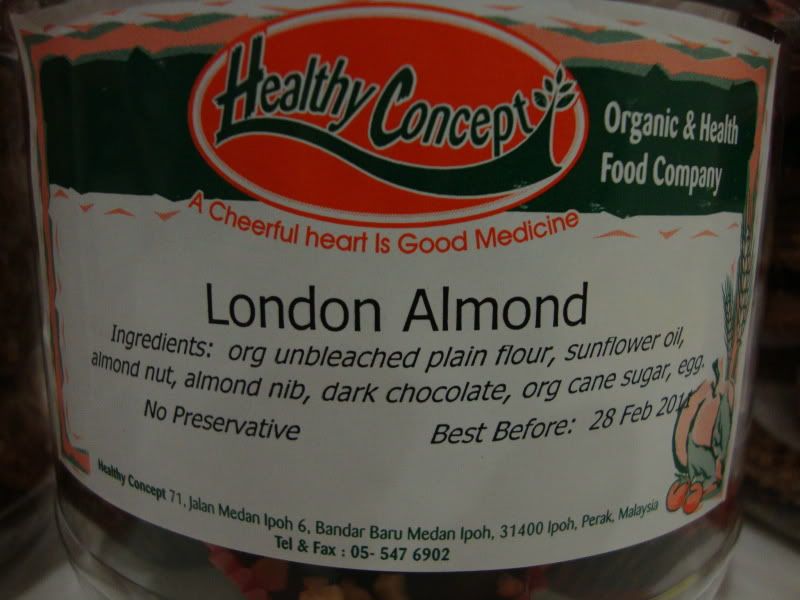 Another one:
These cookies are available every year during Chinese New Year. There are samples for you to try before you make any order. Wanna buy? Call the number in the picture!