An acquaintance at the
economy rice stall
where I frequented...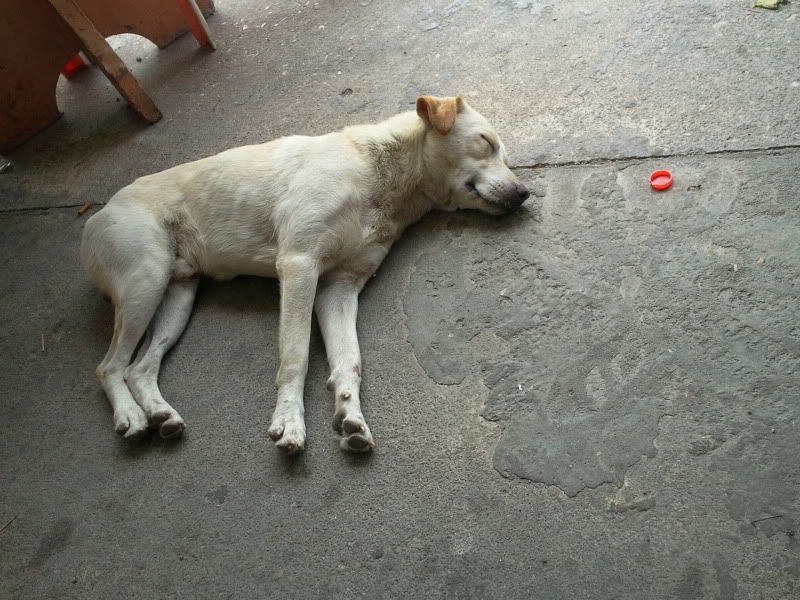 Sleeping soundly... looks like he's smiling, dreaming about food? I read from somewhere that mammals such as dogs do dream. (Do they daydream?)
Usually he'd sleep during noon. Sometimes he'd twitch his face and front legs. Today he was laying at his side, breathing rapidly. Maybe he was dreaming about chasing something (or being chased). Took a picture of him very carefully, so that he wouldn't be startled and wake up.
Wish I could take a nap too! [Would definitely do that during weekend!]