Been having knee pain for years (that's why I have to drive an
auto transmission car
, pressing clutch is painful). It comes and go. Recently I've decided to go to the doctors. This morning I went to the nearby government clinic for checkup. It was my first time there, after staying in Ipoh for 4 years.
Klinik Kesihatan = Health Clinic
I always prefer government clinic/hospital. Even though the service is slow, it's cheap and more advanced. In my case, if I went to private clinic, the doctor would put me through many unnecessary diagnostic tests and scans (which might increase the risk of overexposure), so that the hospital can charge me more.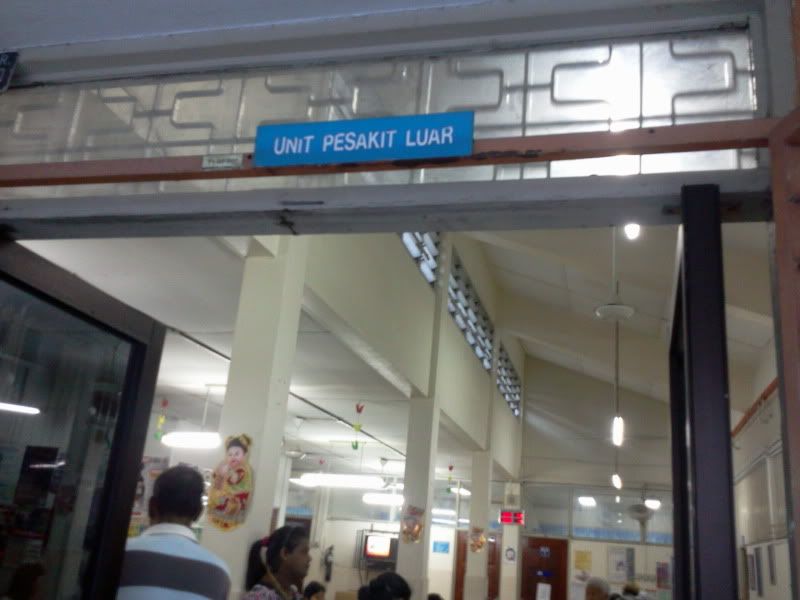 The outpatient unit
It's only 7.30a.m. but there were already many patients. All government clinics in Ipoh open at 8a.m. However, you can take your number starting at 7.30a.m.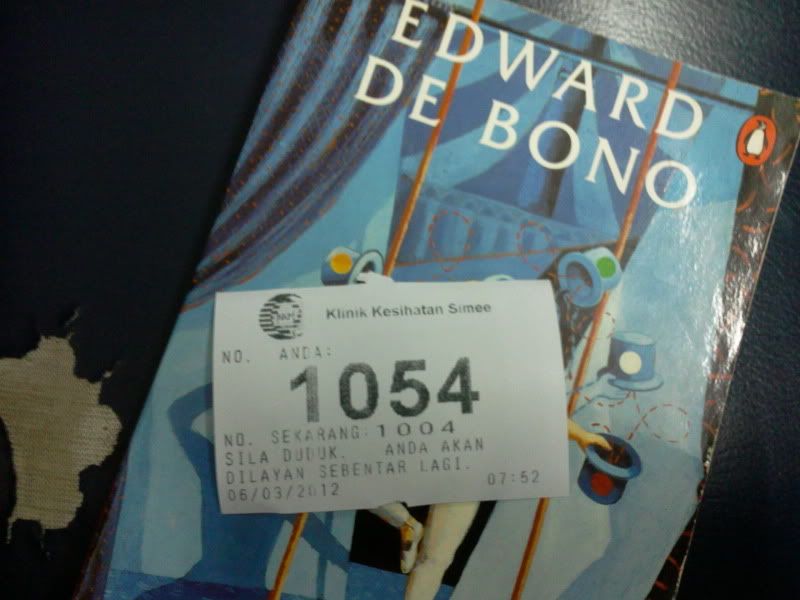 I was #54! I waited for about an hour before my number was called. Luckily I brought a book with me. Anyway I didn't spend much time reading because I was walking around snapping photos.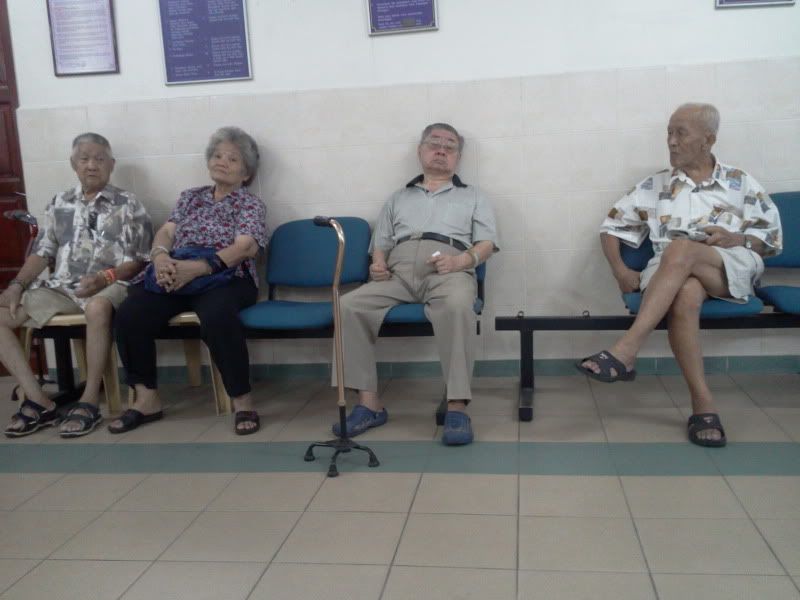 Most of the patients here were old people. I was probably the second youngest (the youngest was a little boy). Maybe they have more time than the younger ones.
This nurse measures your height and weight, and take your blood pressure. However, it wasn't necessary for me to take these measurements, so I went directly into doctor's room.
I went into room #6. The doctor was very kind. Probably because there were so many patients, she didn't spend much time talking to me. I went in only for about 5 minutes, and she ordered an X-ray for me.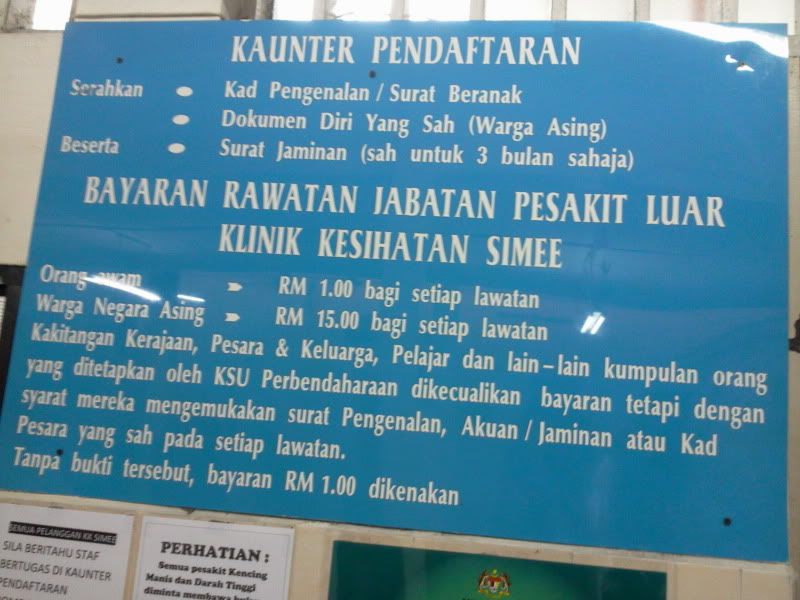 Medical charge: Malaysians = RM1 (USD 0.33); foreigners = RM15 (USD3). Government servants, students, retirees = FOC.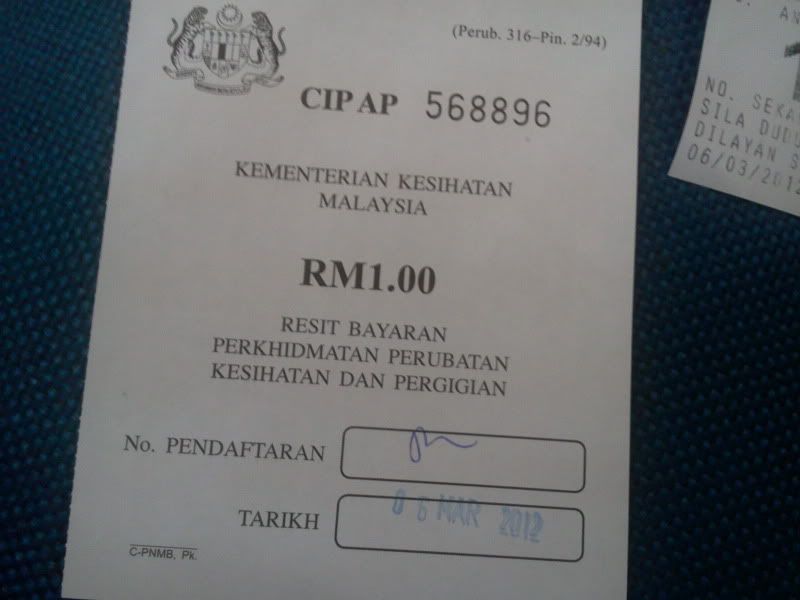 The receipt - RM1 (USD0.33) for my X-ray! Can you believe it? An X-ray is at least RM60 (USD20) in private hospital!
Even though the waiting time was long, for such a low charge, I had nothing to complain about. I'm very grateful for such service, for the doctors and nurses who work for a lower pay than that in private clinics/hospitals. Low cost health care service is the best thing a government can provide for the people. I really appreciate it! :-)