Just came back from KL this morning, and went straight to the office. Luckily we made it back to Ipoh on time. Attended a Desmond's & Apsorn's wedding yesterday. Quite tired now, but I'm happy for the newly wed!
I love attending wedding; it reminds me of my own. :-)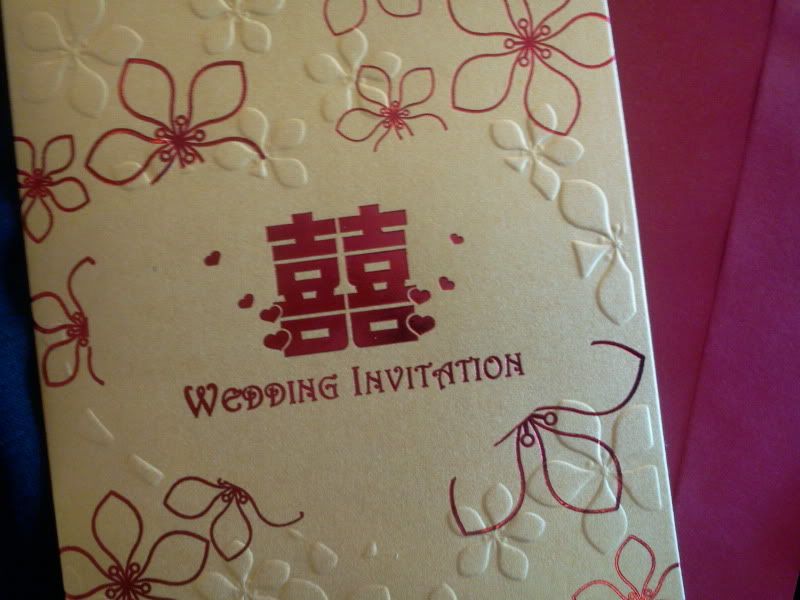 Flowers for the couple...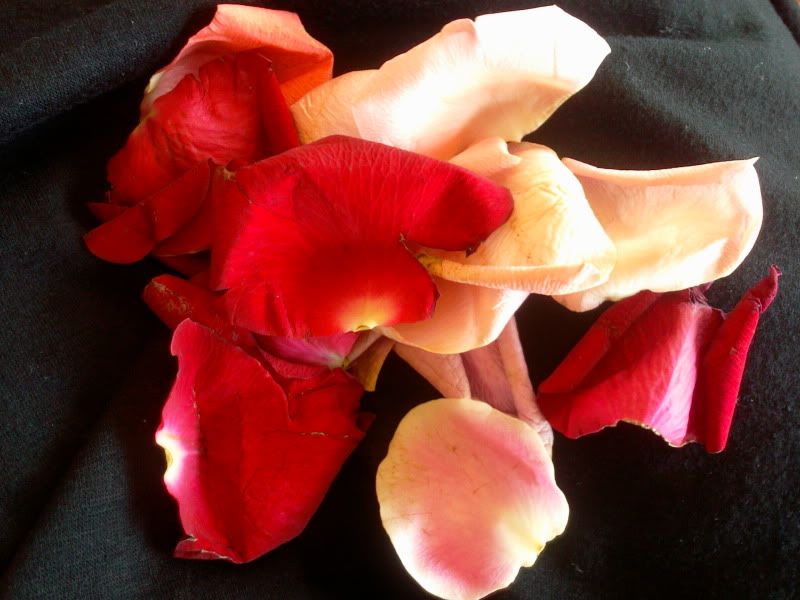 The bride & her father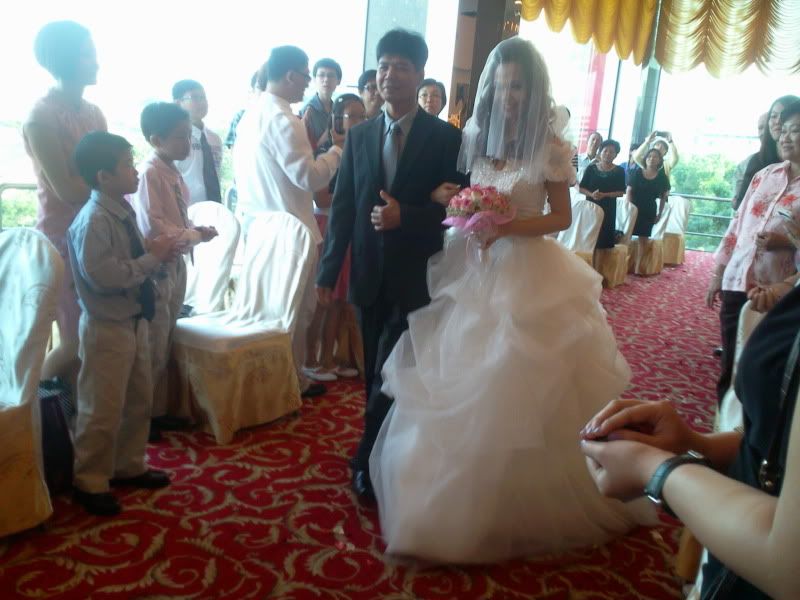 I love the exchanging of vows. It drove me to tears every time. Had to hold them back very hard, since we are not supposed to cry during wedding. Hopefully nobody noticed.
To have and to hold, for better or for worse, for richer, for poorer, in sickness and health, to love and cherish...
Reminds me of one of my favorite Bible passage:
Place me like seal over your heart,
like a seal on your arm;
for love is as strong as death,
its jealousy unyielding as the grave.
It burns like blazing fire,
like a mighty flame.
Many waters cannot quench love;
rivers cannot sweep it away.
If one were to give all the wealth of one's house for love,
it would be utterly scorned.
- Song of Songs 8:6-7
Love ya, Pr.WS! :-)