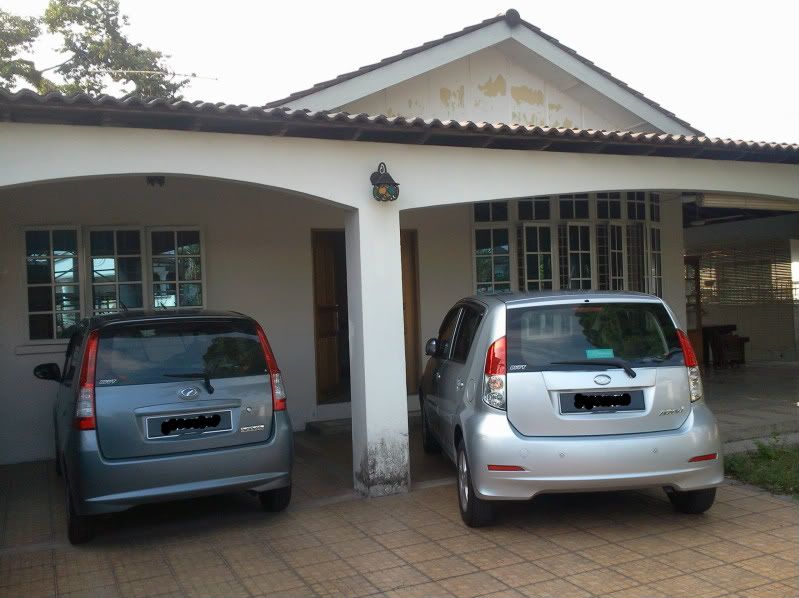 This was the house we stayed while in Ipoh. It's a semi-D turned bungalow (because the owner next door demolished his house and is building a bungalow). This was not ours; it belongs to a Ipoh church member who has moved to Singapore with his family.
We stayed here for 3 years. Didn't expect to move here. We were staying at the
parsonage
during the first year of our ministry. The Chinese Church pastor was moving in the coming year so we were planning to move out. Was told that the owner didn't want to let this semi-D, so we were looking at houses elsewhere.
The day after Christmas 2009, someone knocked on the door. I was taking a nap, being tired after the busy Christmas week. Half-conscious, I heard someone talking to Pr.WS, and it sounded like the voice of the owner of this house (I know him because he used to attend my hometown church in Kuantan). Then Pr.WS came into the room and woke me up, saying with a surprised look on his face, "Min, wake up, Uncle P. is here!"
Immediately I was awake. I went to the living room and saw Uncle P. He drove all the way from Johor to Ipoh (that's like 5-7 hours of driving) to meet us and invited us to stay in his house! And he was not charging us any rental! The house is fully furnished too. We lived there happily for 3 years. :-)
Now that I've moved to KL, I just wanna thank Uncle P. for his house. It's has been a blessings to Pr.WS' ministry. It's a big house; we'd had youth overnight at the house preparing for church activities, small group gatherings with church members. Furthermore, it allowed us to work for God without worrying much about a place to stay. At that time both of us were just starting our careers, and we were not having lots of money. We were just planning to rent a small house and God gave us a big one for free!
Thanks again, Uncle P.!
Thank God!